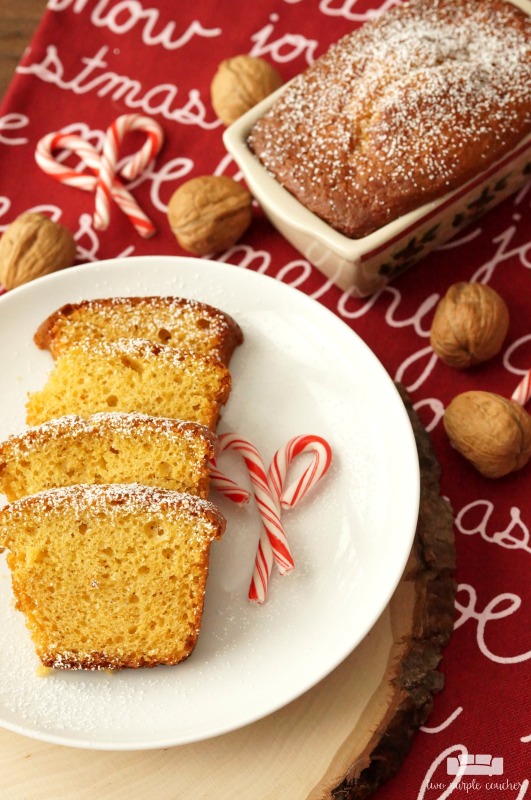 It's Christmas Week, my friends! Things will be quiet around here for the next couple of weeks as I am very much looking forward to taking some time off from blogging and celebrating the holiday later this week. But first, I have this yummy Cream Sherry cake recipe to share with you! Plus, I'm teaming up with a bunch of my blogging friends to bring you a Virtual Cocktail Party, hosted by the fabulous Jenn and Vicki from 2 Bees in a Pod! We know the next few weeks will be full of parties and festive get-togethers, and we want to help you make the most of the moment.  Be sure to scroll to the bottom of this post to find all sorts of party appetizers, cocktail recipes, dessert ideas and more!
This Cream Sherry cake is a holiday tradition in our family. A dear friend of my mom's always brought one to us at Christmas, and somewhere along the line, my mom got her recipe and eventually passed it to me. It seemed like such a fancy treat when I was a kid that I always assumed it was difficult to make… but it's not at all! All it takes is mixing a few pantry ingredients together with cream sherry and you've got a yummy cake to serve at your holiday parties or gift to friends and family!
The batter for this cake can be baked in an angel food or bundt cake pan if you intend on serving it as a dessert. My mom's friend always baked her in miniature loaf tins, which are great for gifting! I will note, if you opt for miniature loaves, you may need to lessen the baking time by a few minutes—keep an eye on them to make sure they don't burn!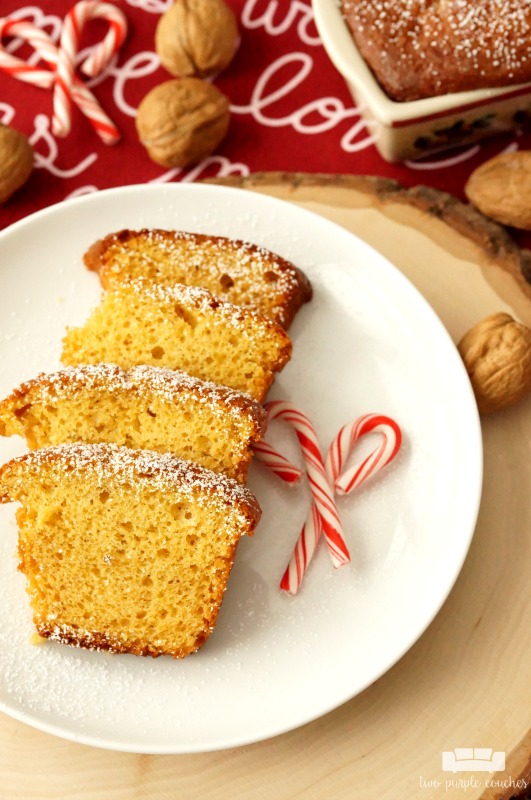 Cream Sherry Cake Recipe
Ingredients:
1 pkg yellow cake mix
1 pkg instant vanilla pudding
4 eggs
3/4 cup vegetable oil
3/4 cup cream sherry
1/2 cup sour cream
1 tsp ground nutmeg
optional – powdered sugar/confectioner's sugar
Directions:
Preheat oven to 350-degrees. Mix all ingredients in a bowl until well combined. Grease cake pan or loaf tins. Bake for 45 minutes, or until a toothpick inserted in the center comes out clean. Remove from oven and cool. Once cool, sprinkle top with powdered sugar if desired.
The texture of this cake is moist and almost sponge-like. And the flavor is incredible—it's not too sweet, but you'll taste the vanilla and the cream sherry gives it a little extra kick!
Looking for more recipe ideas? Need some decor tips for your upcoming parties? We've got you covered! Check out our best holiday cocktail party ideas below!
Check out more holiday recipes and entertaining ideas below: