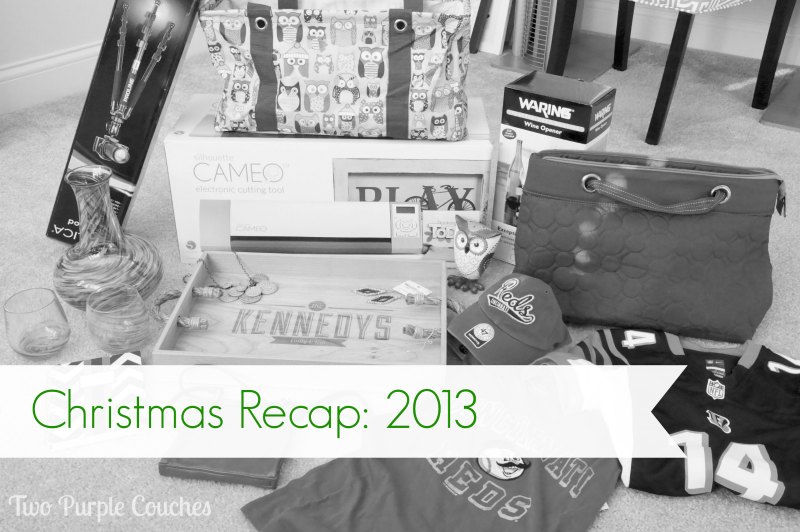 Whew! The holidays are always a blur, aren't they? We spend weeks decking halls, trimming trees, baking until our fingers bleed, and then, in a matter of 48 hours, it's all done!
It's taken me a few days to get the bloggy gears going again. I thought I'd have an easy NYE diy all ready to go on Dec 27th, buuut. I underestimated how tired I'd be on the 26th and 27th. And really, how tired I still am! Ha! So, here I am with a Christmas recap instead.
I read this post the other day from my bloggy friend Jamie over at So Much Better with Age where she talked about her tradition of photographing the gifts she and her family receives for birthdays and holidays, or the unique souvenirs she picks up during vacations. I hadn't expected it to, but this idea really stuck with me. So I went through the gifts I received and pulled out some of the special items I received this year, and some of the items that show just how well my family knows me.
The highlights:
– Bloggy-related gifts: My sweet hubs bought me a tripod and a lighting kit so I can improve my photography skills in 2014! Isn't that awesome!? And my in-laws bought me a Silhouette Cameo! I cannot wait to start playing around with it and creating all kinds of awesome new crafts to share!
– Hand-made gifts: My sweet hubs also apparently pays attention when I drag him to awesome local craft shows and gush about my favorite artists. He bought me a gorgeous handcrafted clay medallion necklace by Natasha J, my absolute favorite jewelry artist (who happens to be a Cincy gal!).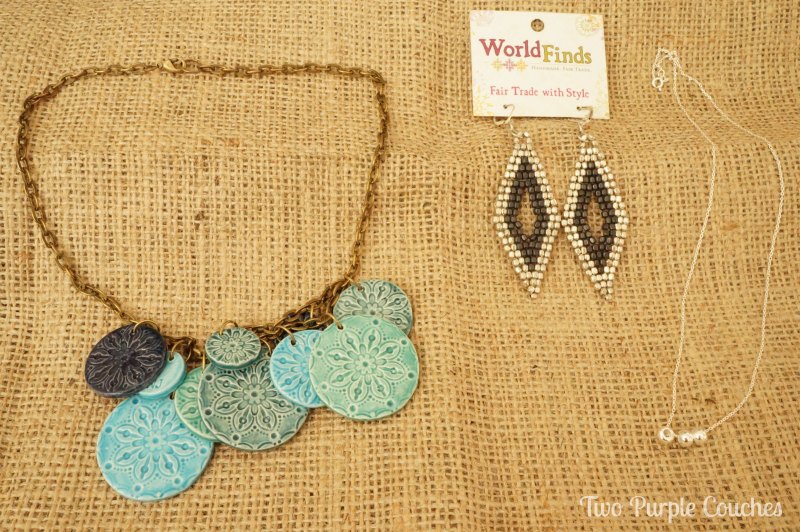 My parents gave us a beautiful personalized serving tray by Richwood Creations. It looks good in the photo, but it's even more impressive in person. And my amazing cousin spoiled us with an incredible set of her Glassometry stemless hand-blown wine glasses and matching decanter. Holy cow! (Did you notice that they match the vase she and I blew together when we visited her studio over the summer?)
There were also plenty of owl-related gifts, including a tote and a framed puzzle that my aunt put together, Mod-Podged and framed. Tom received some beautiful authentic German beer steins and plenty of tools that we'll be breaking in on some projects in 2014! Gotta love those kinds of gifts 😉

I hope you had a wonderful holiday! What were your highlights, be they special gifts or special moments you shared?