Today is my mom's birthday! Happy Birthday, Mom!
I know there are lots of beautiful cards out there, but I usually prefer to make my own. I decided to experiment with my Faber-Castell Gelatos and some hand drawn butterflies to see if I could come up with a cute birthday card for my mom!
And it worked! Haha! You just never know when you sit down to try a project if it's going to turn out the way you're envisioning it.
After hunting around for some inspiration, I decided to draw these slightly abstract butterflies. In hindsight, I wish I'd positioned them a bit differently on this card, but they turned out alright in the end.
These butterflies are simple to create: draw an "E" and then a "3" opposite it. Add a loop in the center for extra flair. For the butterfly bodies, I added a thick squiggled line and antennae at the top.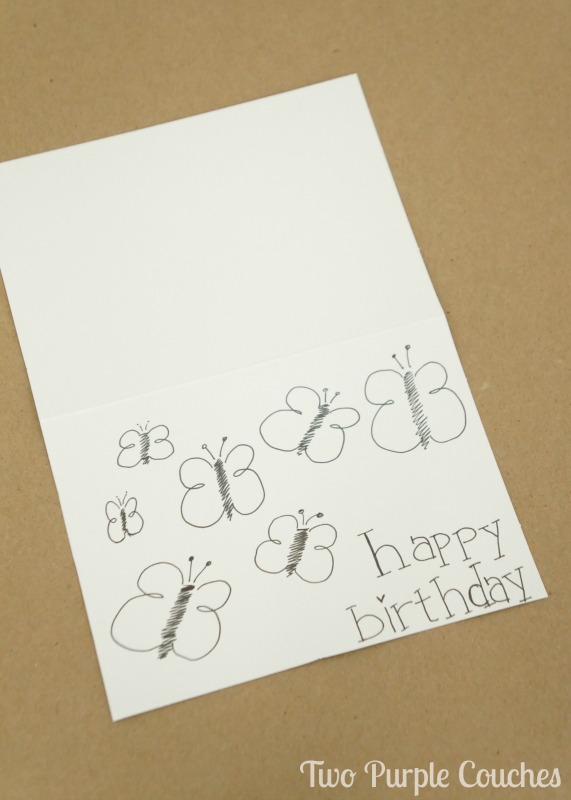 To color in the butterflies, I selected some pretty blue and green Gelatos. Then I added a few strokes of color inside of the wings and blended them with my fingers.
This is a fun way to mix colors together, and it's an easy way to create a sort of ombre effect, which is really pretty.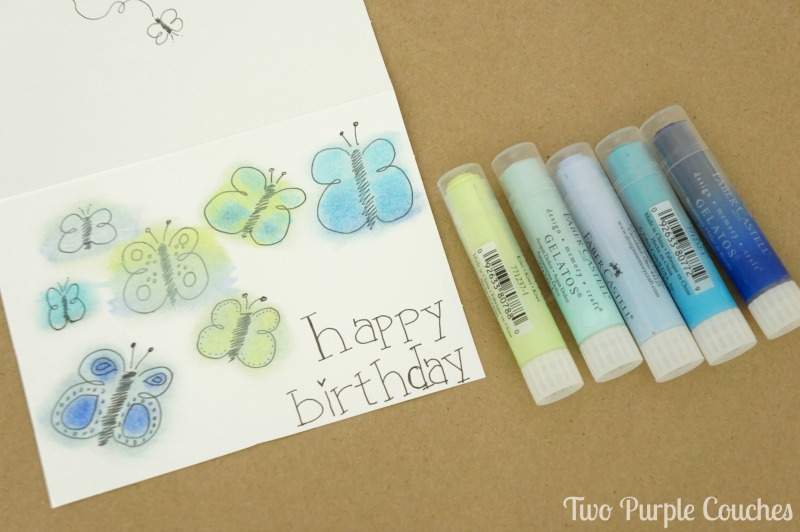 I also like that the color bled outside of the pen lines a bit, adding to the semi-abstract quality. Watercolor paints would be neat to use, as well.
I know this is a far cry from some of the gorgeous and intricate handmade cards out there, but I still enjoy trying my hand at my own versions!
Do you prefer to buy or make cards?