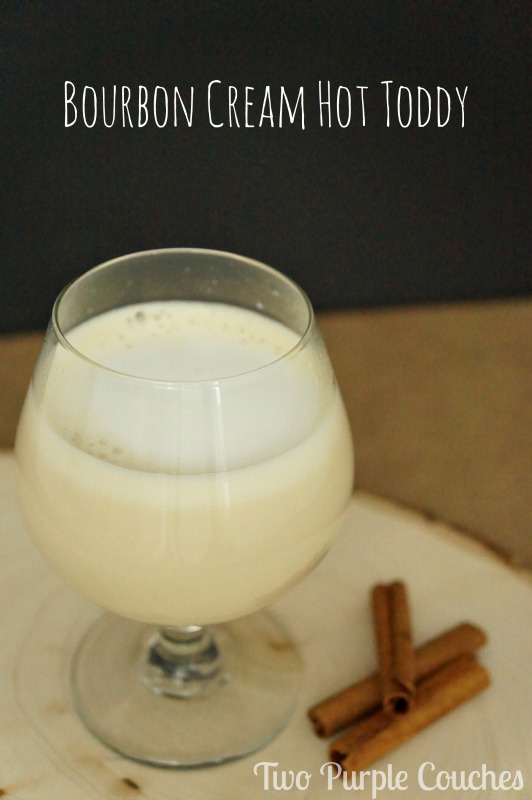 The older I get, the more I appreciate a warm cocktail made with rich, sweet liqueurs. It's the perfect kind of drink to snuggle up with on a wintry night. If you like warm cocktails, too, then I think you'll love the recipe I have to share with you today—a creamy twist on a classic Hot Toddy!
I wouldn't call myself a connoisseur of bourbon, but I am definitely a lover of bourbon—neat, on the rocks, in a cocktail… however it's treated, I think it's delicious. And we're pretty lucky to live within a few hours of some of Kentucky's finest bourbon distilleries. I guess you could say we've even made a tradition out of visiting the Kentucky Bourbon Trail on Valentine's Day weekend, if doing something two years in a row makes it a tradition!
If you ever have the opportunity to visit a bourbon distillery or two in Kentucky, do it! So far, we've visited four different distilleries and have learned something new during each tour. Every distillery has their own way of doing things, so it's interesting to compare and contrast. Plus, there is always a tasting at the end of each tour, so you have that to look forward to as well (wink).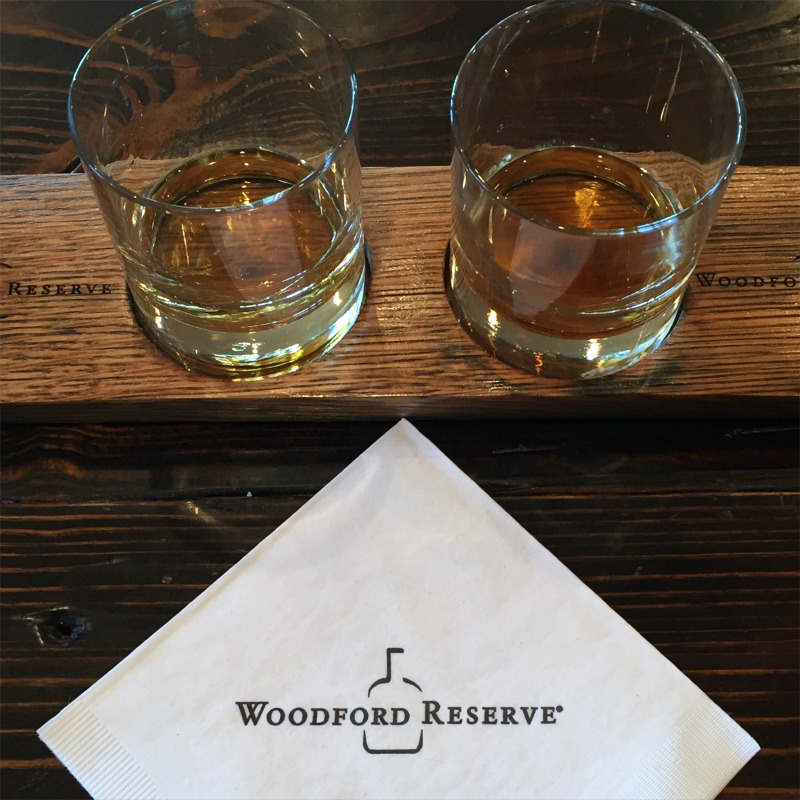 This past weekend, we toured Buffalo Trace and Woodford Reserve with friends. The grounds of both distilleries are beautiful, and they have some impressive history to boot! .
The tasting we enjoyed at Buffalo Trace included a special Bourbon Cream liqueur that they make. Think along the lines of Baileys Irish Cream – it's a super smooth and creamy bourbon-flavored liqueur. While it tastes pretty darn good on its own (or paired with root beer, which makes it taste like an adult root beer float!), it struck me that this would be perfect in a warm cocktail.
Bourbon Cream adds a decadent twist to a traditional Hot Toddy recipe, and takes it to a whole new, and completely indulgent, level! This cocktail is rich, creamy and smooth, and has a hint of vanilla to it.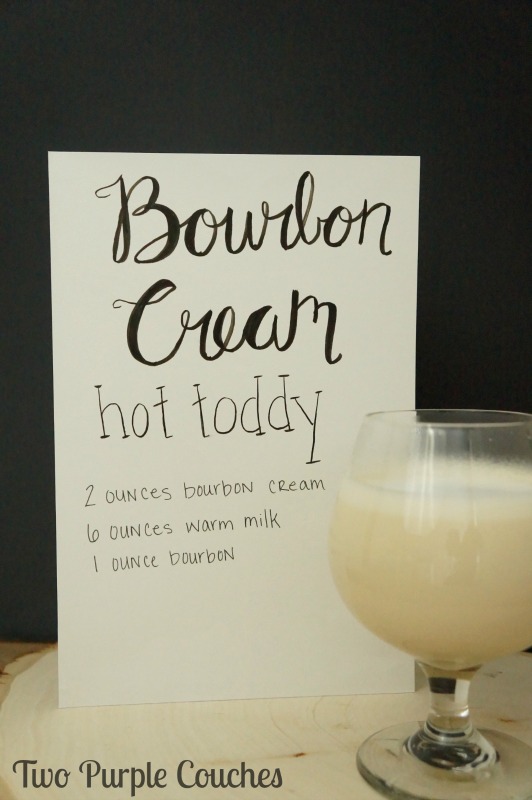 I will definitely be enjoying these Bourbon Cream Hot Toddy cocktails for the rest of the winter season… and come summer, I will be indulging in a few Bourbon Cream Root Beer Floats!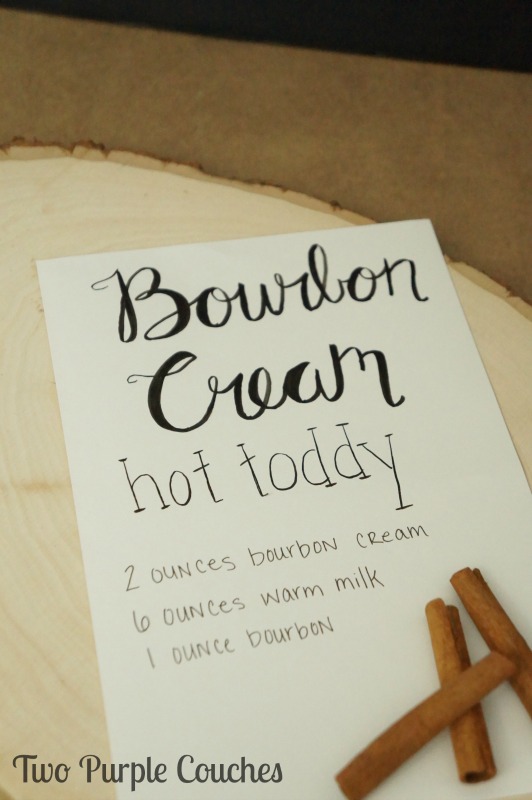 Love bourbon? You might also like this post: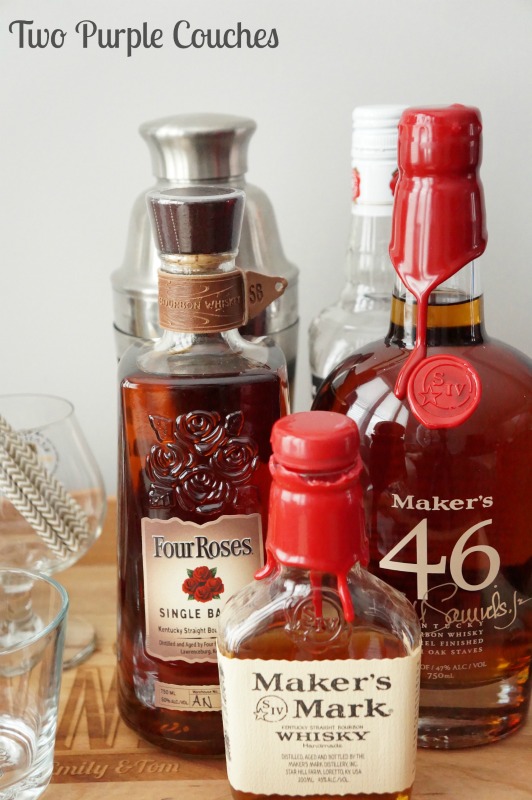 How to create your own Bourbon Tasting Bar
Sharing with: Inspiration2 / Work It Wednesday