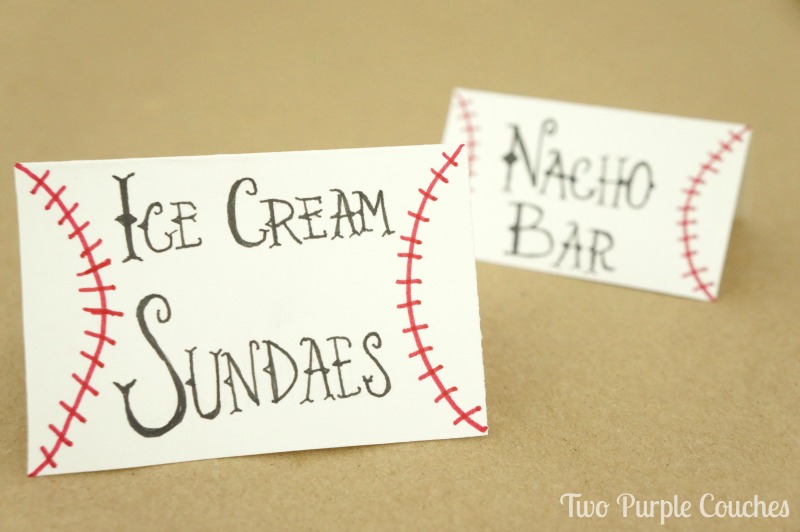 One of the simplest ways to add some pizzazz to party decor is creating food labels. It's an easy way to reinforce the party theme, but also a great way to let guests know what's on the menu.
I made up these baseball food labels in minutes. Seriously. They were so simple to create, I don't think I can call this a tutorial. Let me show how easy they were…
The only materials I used to make these baseball food labels were card stock, a red marker and a black pigment liner. I even dug through my pile of paper scraps and used up smaller pieces of card stock that I had leftover from other projects.
I trimmed pieces of card stock down to about 3″ by 4″, but really, the size you want is up to you. I knew most of these food labels were going to be tent cards, and some needed to hold longer phrases like "Nacho Bar" and "Ice Cream Sundaes".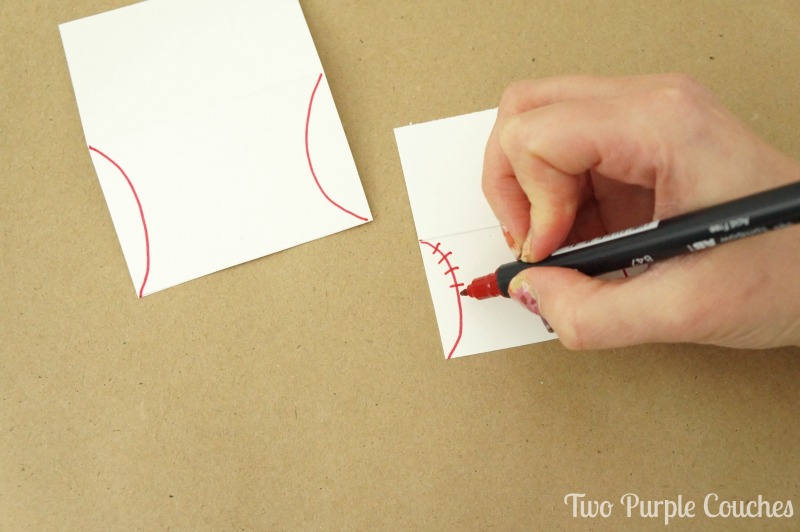 For each label, I folded the card stock width-wise in the center, then used a red marker to add the stitching detail down each side. Just draw a curved line, then add small hash marks through it to create the look of stitches.
I spent some extra time on the lettering of these food label, especially since I wanted them to have a vintage sports-y feel. I played off of a vintage lettering style I used on the scoreboard chalkboard I created (see it here). For this lettering, I used a black pigment liner.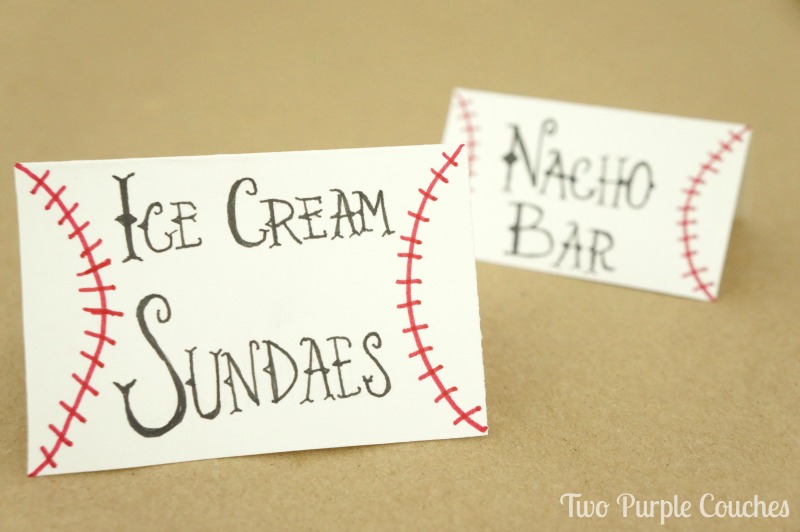 If you'd prefer your food labels to be on sticks, fold the card stock in the other direction (length-wise versus width-wise) and tape or glue around a skewer stick.
If you're not all about the hand lettering, you can find a font you like online and print the words off on card stock!
Here's a quick graphic for reference. Don't forget to pin this for later!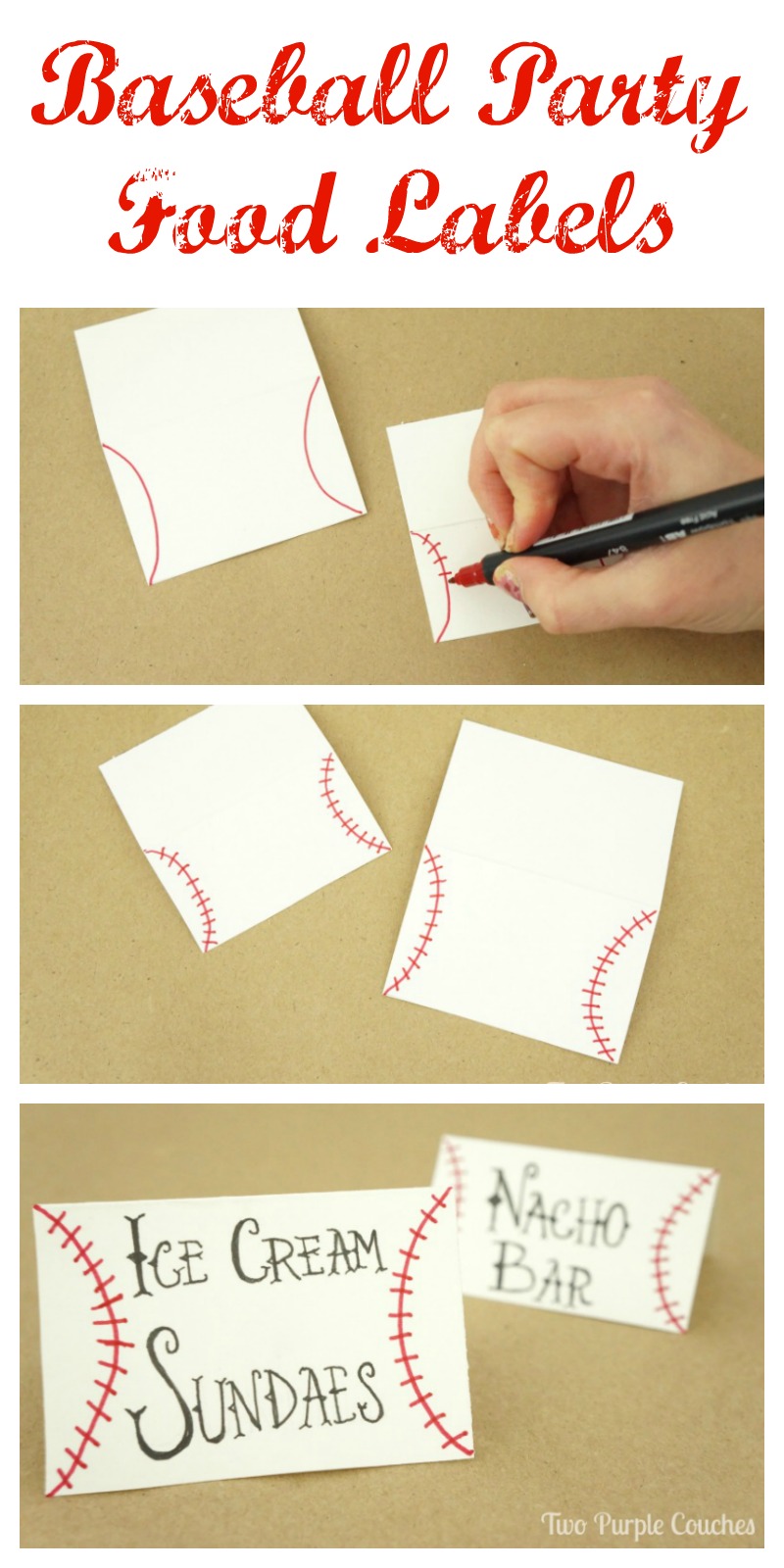 Baseball Baby Shower Series
Here is the full collection of baseball-themed baby shower projects and tutorials for you to reference. These projects would also work well for a baseball or sports-themed birthday party. I hope you find some inspiration 🙂