Autumn mantel decor featuring purple and cream. Simple DIY decorations and a mix of neutral with unexpected color give this Fall mantel a beautiful style.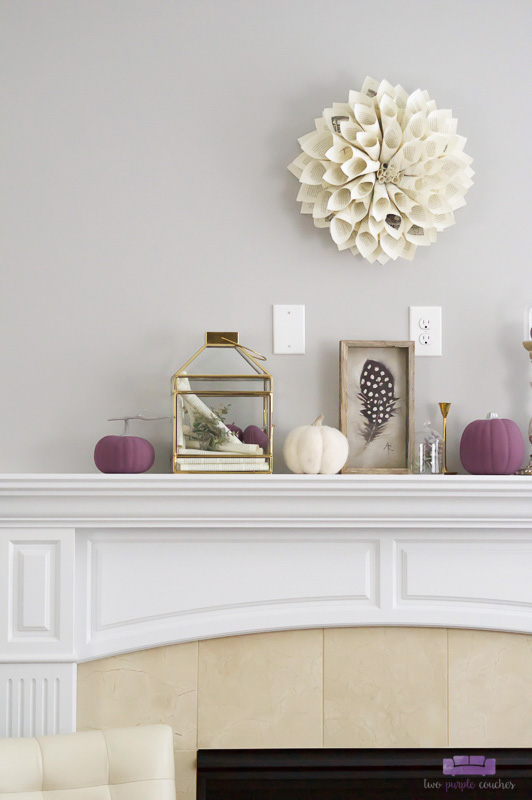 Creating this autumn mantel was a wonderful creative escape. It's been a while since I did any decorating around our home, and I've missed it! Digging through all of my Fall decorations and coming up with this simple mix of creamy neutrals and purple was almost like a therapy session for my creativity.
For years I felt like I had to put my personal style preferences "on hold" in favor of more traditional seasonal decorations and color palettes. Over the past few years, I've seen more and more "non-traditional" seasonal decorating ideas, and these have inspired me to figure out ways to make the season work into my decorating style instead of forcing myself to work with things that didn't feel like me. The first time included purple in my Fall decor, something just clicked! And I've been doing it ever since! Click here to see the progression of purple in my Fall home decor: 2015 / 2016 / 2017.
This year was no different! As I pulled my purple pumpkins out of my Fall storage bins, I started to think about what I wanted to mix with them. I really loved the Tribal-inspired look I created last year, but I didn't want to recreate the exact same thing. I've recently been coming around to brass (something I honestly never thought I'd say! I've been a silver and brushed nickel kind of girl for ages!), so I decided to create an Autumn mantel mixing purples, creams and a hint of brass.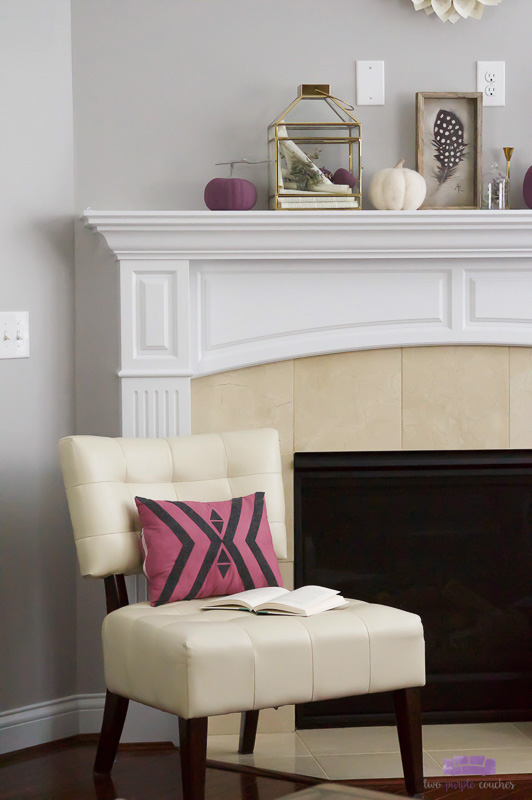 DIY Boho Geometric Pillow Tutorial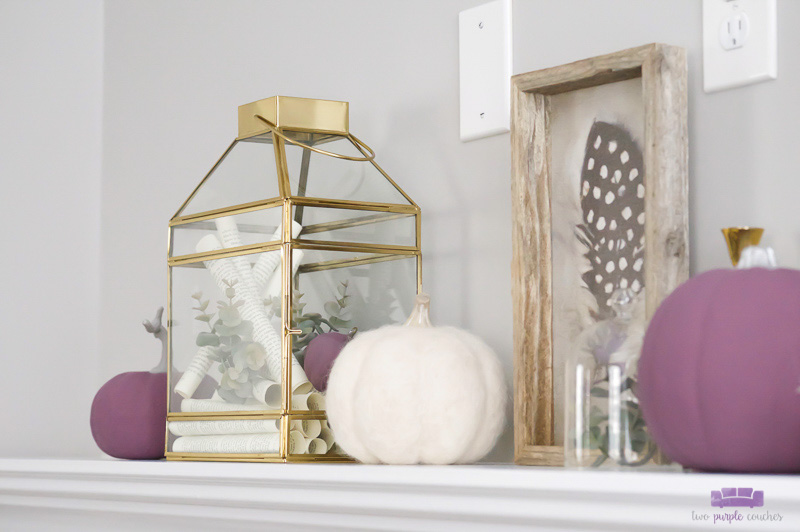 There is something that feels light and soft about my Autumn mantel, and it's giving me all the cozy feels! Now the temperatures just need to dip below 80 so I can snuggle under a blanket, light a spiced candle and enjoy the view!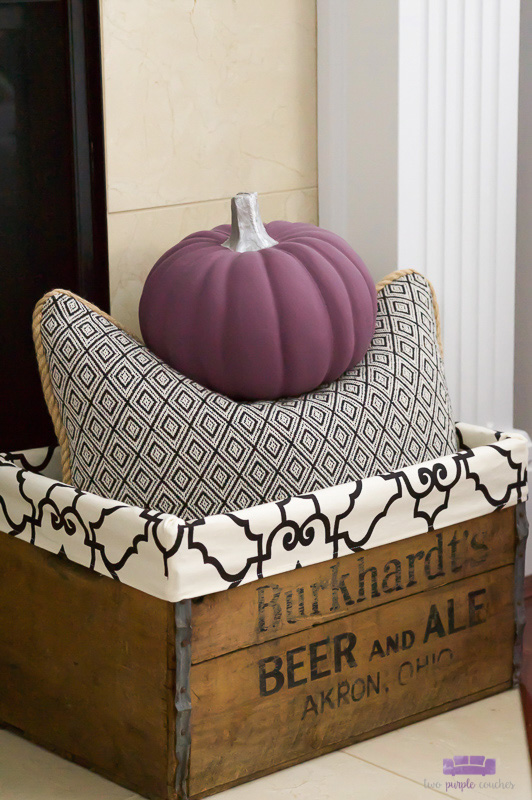 Today I'm joining a group of lovely and talented ladies for Decorate Your Mantel: Fall Edition, hosted by Amy of My Life from Home. All of our mantels are linked below. Please hop around, visit a few, and share some of your favorites!