I've got another piece of letter art to share with you today—how I made this Anthropologie Inspired Wall Letter "A" for my craft room!
You might remember that earlier this year, I framed a pretty shopping bag from Anthropologie to use as artwork in my craft room (see that post here). Well, I only framed half of the bag and instead of framing the other half, I decided I wanted to do something cool with it.
When I was working on the C-R-E-A-T-E word art for my craft room makeover, I remembered the other half of the bag and decided to try something kinda crazy. I got out my circle punch and started punching tons of circles out of the bag.
And then I started glueing and layering, layering and glueing…
until I'd covered the whole letter with circles, giving it an effect similar to scales.
Instead of mixing up the circles, I kept the pattern similar to the original bag art that reminds me of a sea at sunset (or sunrise, depending on how you want to look at it!).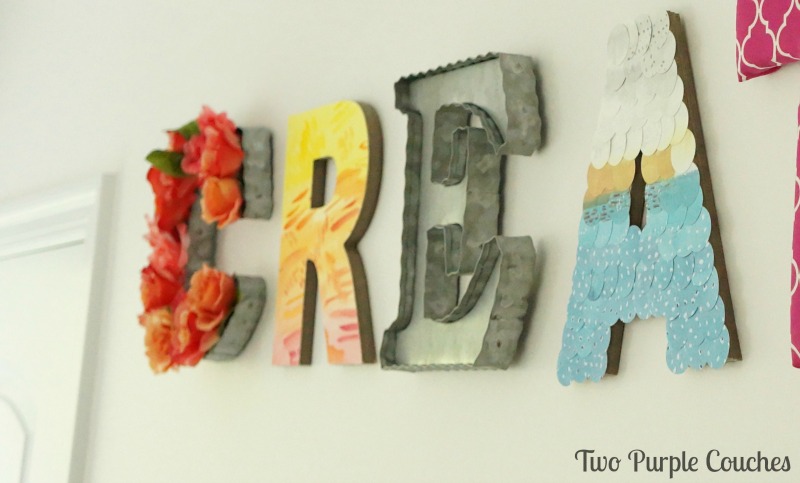 I think it turned out pretty cool, and it's definitely a unique piece of artwork for my craft room!
Don't forget to pin it for later: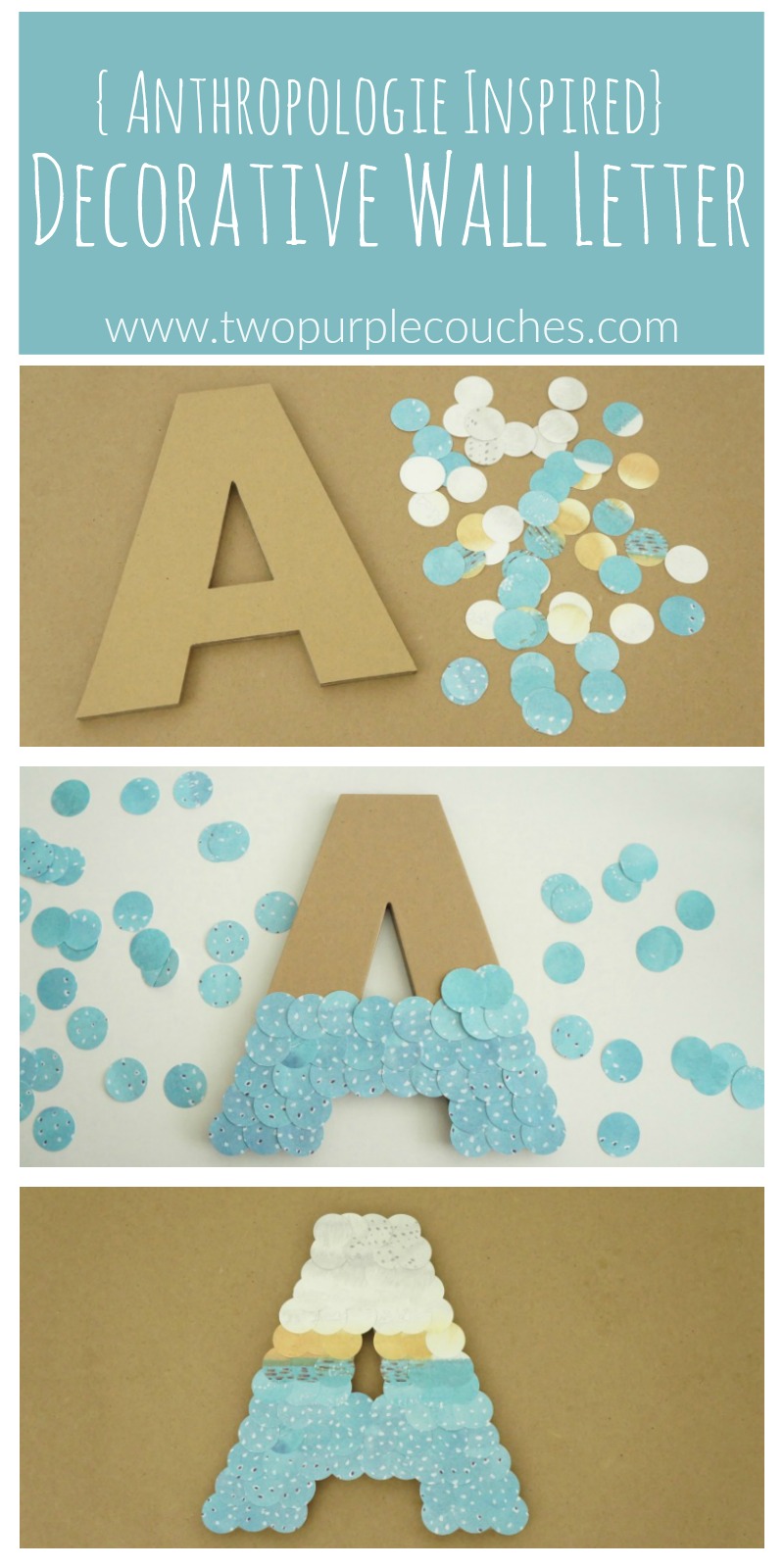 Love this? You may also like…