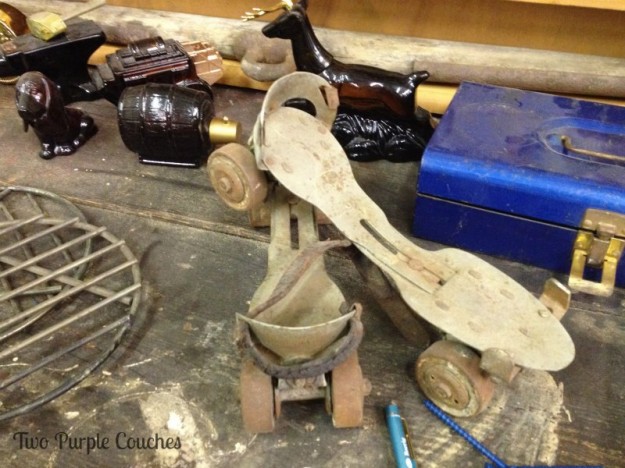 Does anyone else have the urge to stay in sweats, snuggled under a furry blanket until April rolls around? Cuz I sure do. Cincinnati has been hit with quite a winter so far; loads of snow, wind chills below zero, freezing rain. Ugh. Let's just say, I'm going to try not to complain about the heat this summer.
Despite my desire to hibernate, I couldn't pass up the opportunity to check out the new space of Hinge—a cool vintage & home decor store I discovered last fall through my friend Kris. (You might remember the diy class I took there when I made some cool fabric pumpkins.)
Their new space, though just across the street from their old one, is awesome, so much larger, and they've packed it with some awesome finds that they've picked. I enjoyed looking through their treasures & imagining what could be done with some of the items, like those vintage skates above, or this cool vintage catcher's mask.
The shop is overflowing with vintage Ball mason jars. So if you're in the Cincy area and need your fix, get over there now!
Now, you've probably noticed that I'm not really into the shabby-burlap look. But, I was still lovin' this grainsack wall that owners David and Amanda created in their space. I mean, that is COOL!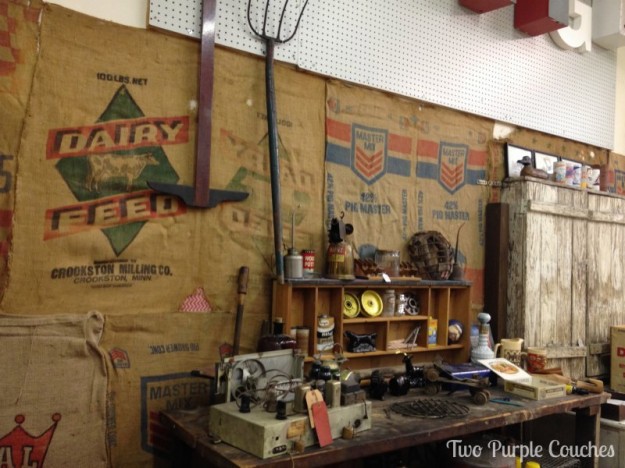 I did find a piece that just had to come home with me. Well, technically two pieces, I guess. I've had my eyes peeled for cool book-ends for years. And I knew when I came across the perfect set, they'd jump out at me. And I was right.
Riiiiight? Gorgeous patina + quirky subject-matter = PERFECT.
I'm sure they'll be plenty more trips to Hinge in my future. Plus, they'll be starting up some great diy classes again in the spring! You can check out Hinge on Facebook here.