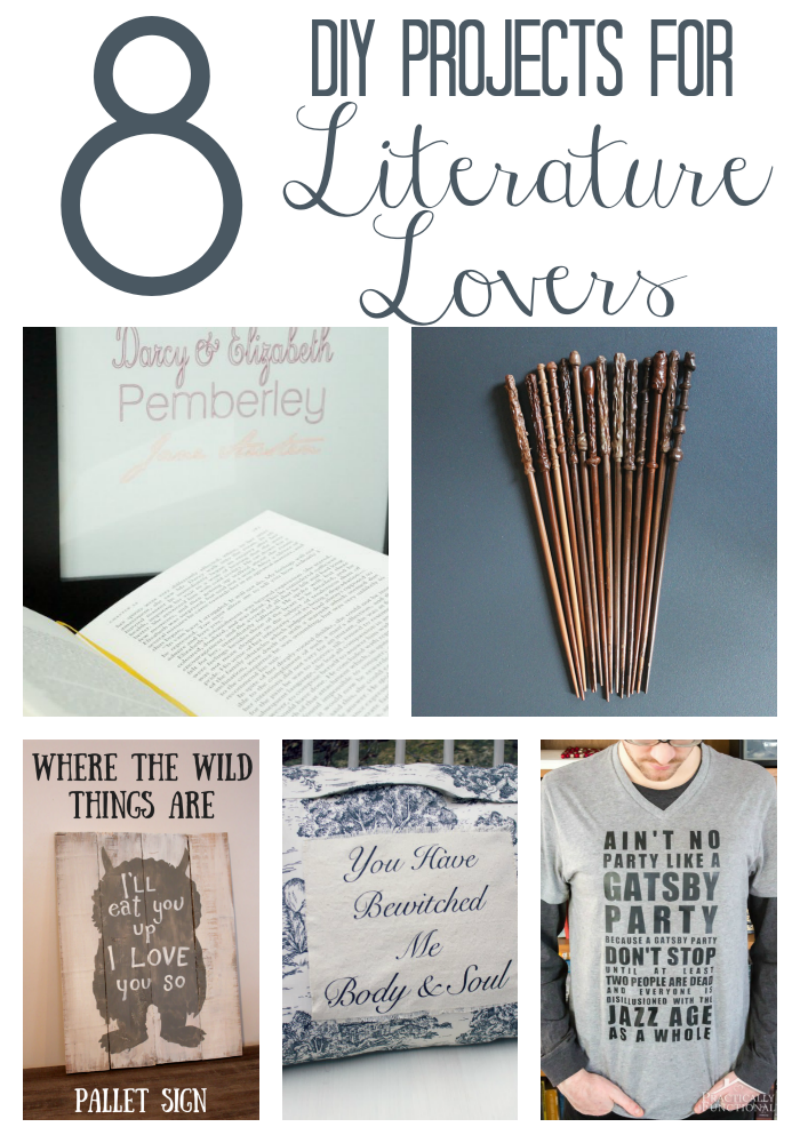 I have loved to read ever since I learned how to read, and my collection of literature is always growing. My love of books and writing inspired me to major in Creative Writing in college. I'm always excited to meet another literature-lover, and even more excited when I come across awesome craft and home-decor projects inspired by beloved books and favorite authors. So I thought I'd share a few of these awesome ideas with you today in these 8 DIY projects for literature lovers!
I am putting every single one of these ideas on my "To Make" list, they are all that good! I hope you find them as awesome as I do. Side note: if you'd like to pin any of these images, please click through to the original sources and pin from there!
And I'd love it if you'd leave me a comment telling me your favorite book of all time! Like the one book you'd be stranded-on-an-island-for-the-rest-of-your-life-with book. Why? Just because I think it'll be a fun little game. And I'll start off by telling you my choice—Pride and Prejudice. I can read that story over and over and never get tired of it. So, naturally, I have to have a few pieces of art that pay homage to my favorite novel. Some I've purchased, and some have been DIY's by moi, including this subway-style artwork:
Pride & Prejudice Subway-Style Art from Two Purple Couches
Surely I need one of these fantastic pillows Mr. Darcy quote pillows to go with my print!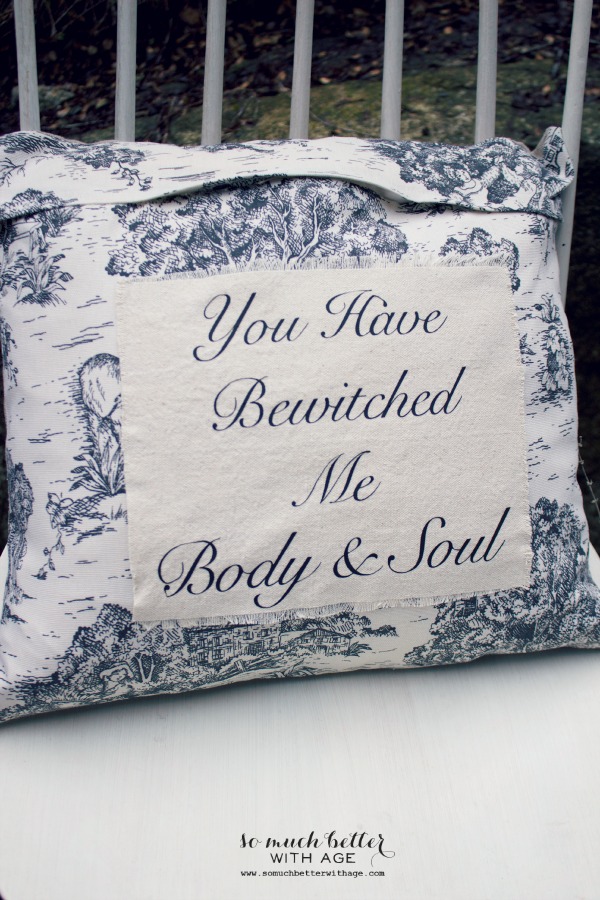 You Have Bewitched Me Body and Soul Pillow from So Much Better With Age
And one day I will outfit my future son in nothing but these adorable onesies:
Future Mr. Darcy Onesie from Simply Kelly Designs
Okay, I promise there's more literary-inspired goodness here than just Pride and Prejudice! Here are a few other awesome projects inspired by some (more) of my favorite authors and titles…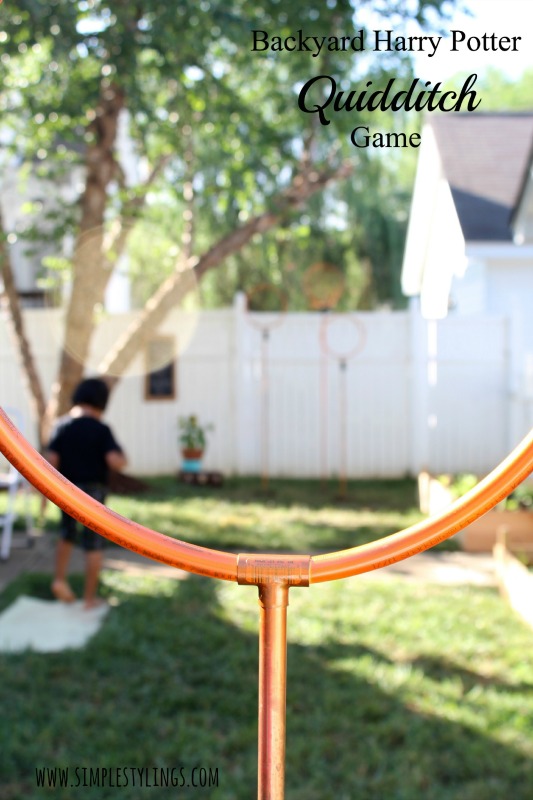 Backyard Quidditch Game from Simple Stylings
Ain't No Party Like a Gatsby Party T-Shirt from Practically Functional
DIY Harry Potter Wands from Boxy Colonial
Where The Wild Things Are Pallet Sign from Weekend Craft