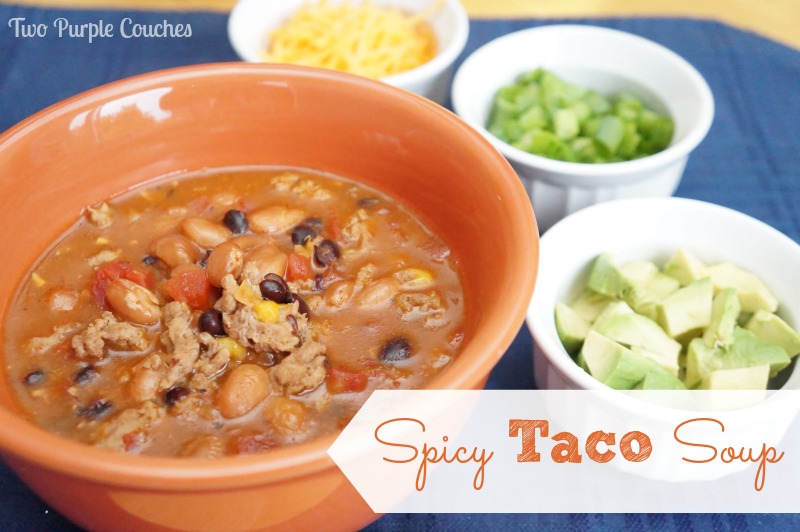 Cuisine:
Mexican-Inspired
Author: Two Purple Couches
Prep time: 5 mins
Cook time: 20 mins
Total time: 25 mins
A delicious and hearty soup recipe that's quick and easy to make, and perfect for feeding a group.
1lb ground turkey or beef
2 14.5oz cans of pinto beans (drained)
1 14.5oz can of black beans (drained)
1 14.5oz can of cream-style corn
2 10oz cans of diced tomatoes with green chilies
1 package of taco seasoning
1 package of ranch dressing mix
1 cup of broth or water (optional)
In a large stockpot, brown meat and drain any excess grease.
Add all remaining ingredients and stir well.
Reduce heat to low, then cover and simmer for 20 minutes.
If the soup seems thick, add water or broth.
Adapted from SparkRecipes.com
Recipe by
two purple couches
at http://twopurplecouches.com/2014/10/spicy-taco-soup-recipe/