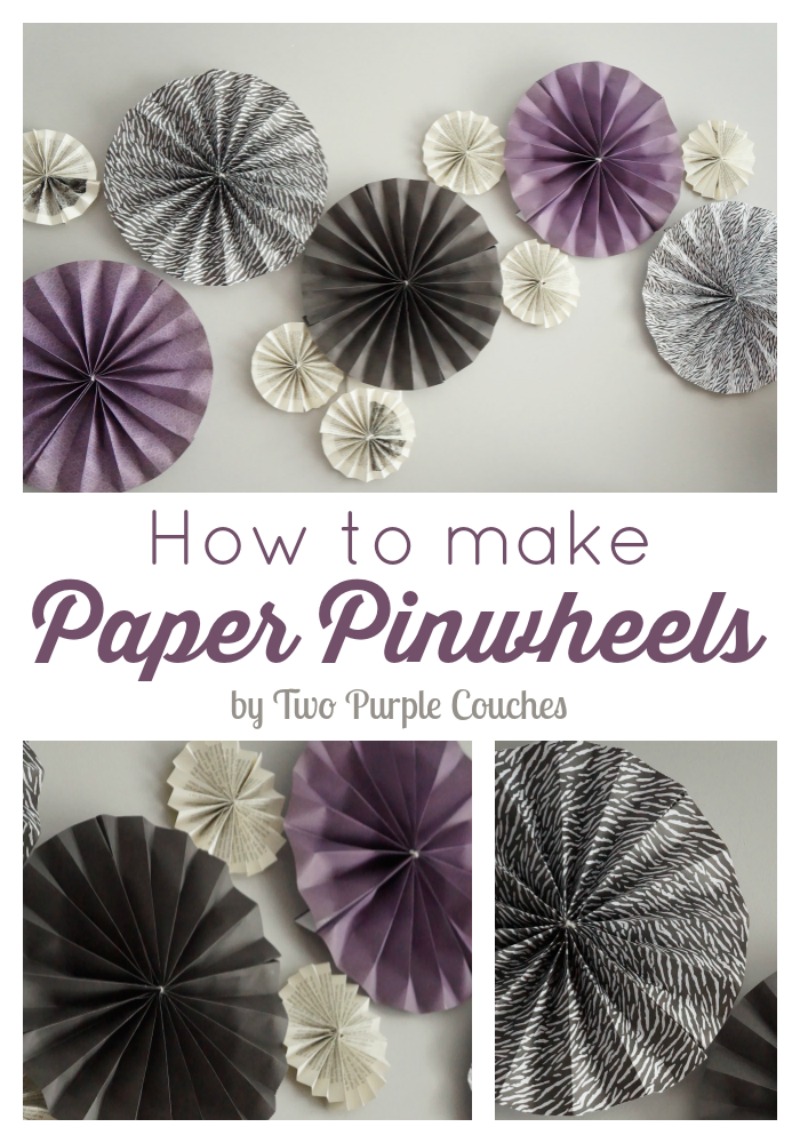 Do you ever get going on a project and get so wrapped up in it that you don't fully think things through? This is pretty much the story of my life! I crafted up a bunch of paper pinwheels last weekend and then wound up with no way to hang them! After some Googling and Pinterest searching, I finally figured out a solution. But, before I jump right to that, I thought I'd share a little how to: how to make paper pinwheels (and then how to hang them up and decorate with them!)
Did you know that these little guys go a few different names? Paper pinwheels, paper fans, paper rosettes… Well, whatever you want to call them, they're pretty easy to make!
What you'll need:
– Paper of your choice: book pages, scrapbook paper, etc
– Yarn (or a stapler)
– Mod Podge or glue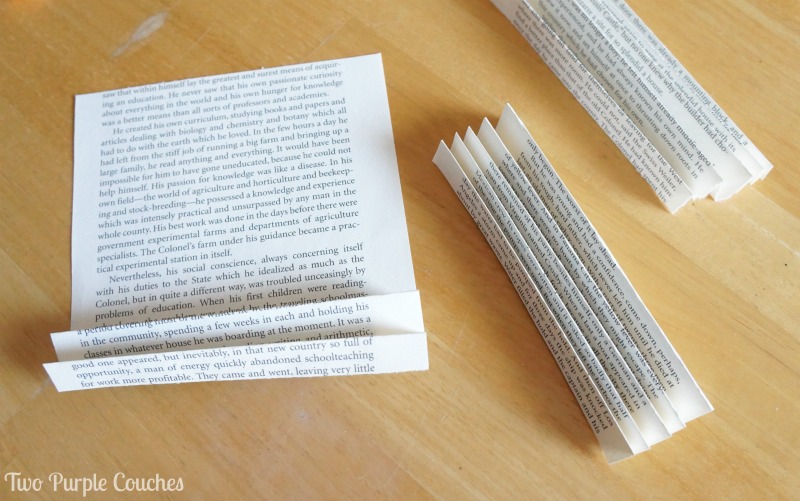 First, select your paper and size you want. Larger pages = larger pinwheels. If you're using book pages, you can trim off the margins if you like. Whatever type of paper you use, just be sure it's a square. Begin by folding each piece of paper accordion-style, making each fold the same size. Or as close as possible. You can trim off any extra paper.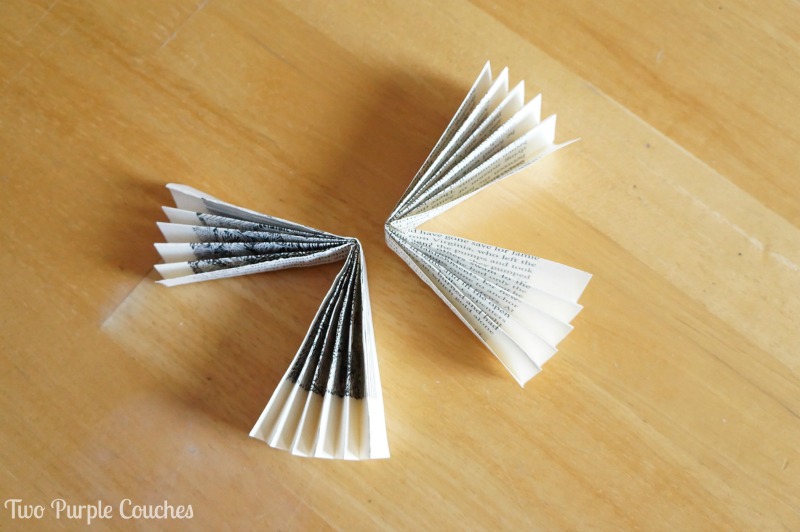 Fold your accordion-style page in half.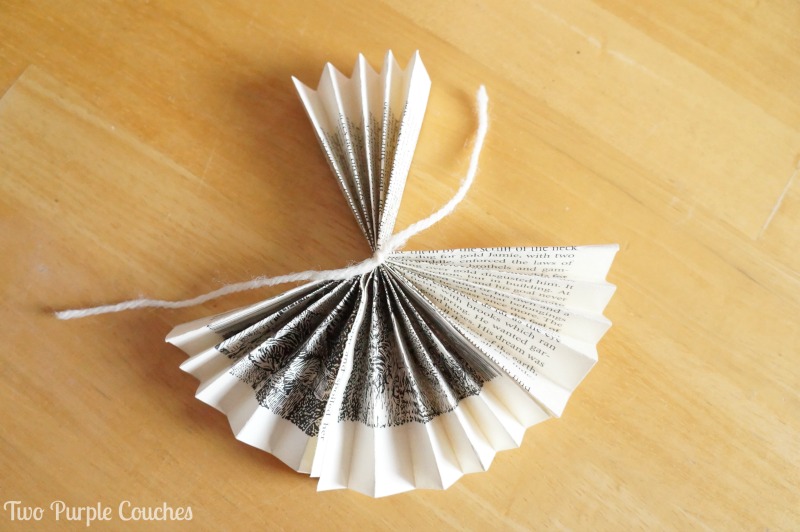 Then join the two halves together. I tied mine together at the fold using yarn, but you could also staple the center folds together.
Now start unfolding the fanned pages, gluing each edge together as you go.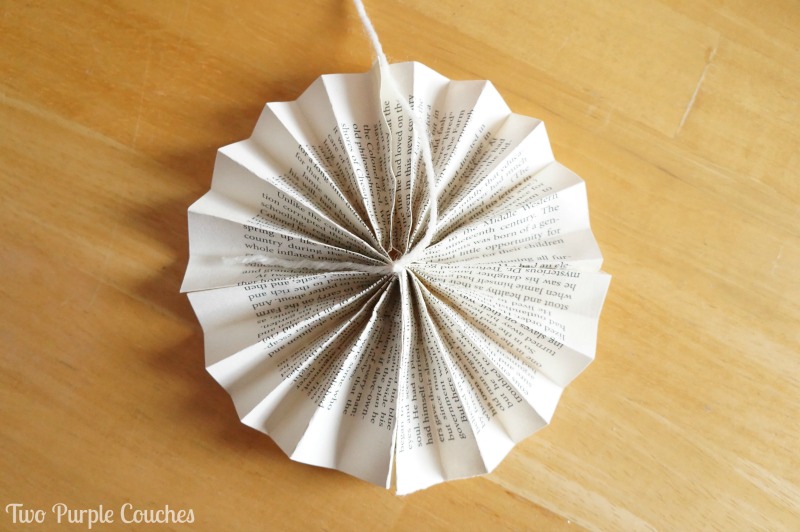 And that's all she wrote! You could add an embellishment to the center if you like, say a button or a circle of paper. I chose to keep mine plain.
Now, if you're like me, at this point, you'll try to just slap some masking tape to the backs of each pinwheel and tape them to the wall.
I'll save you a few minutes—this method doesn't work.
But, what does work is this… grab a sturdier piece of paper, like cardstock, or better yet, an empty cereal box. Cut circles to fit the backs of your pinwheels, then hot glue them down. Once dry, add loops of painters tape to the back and now you're good to go!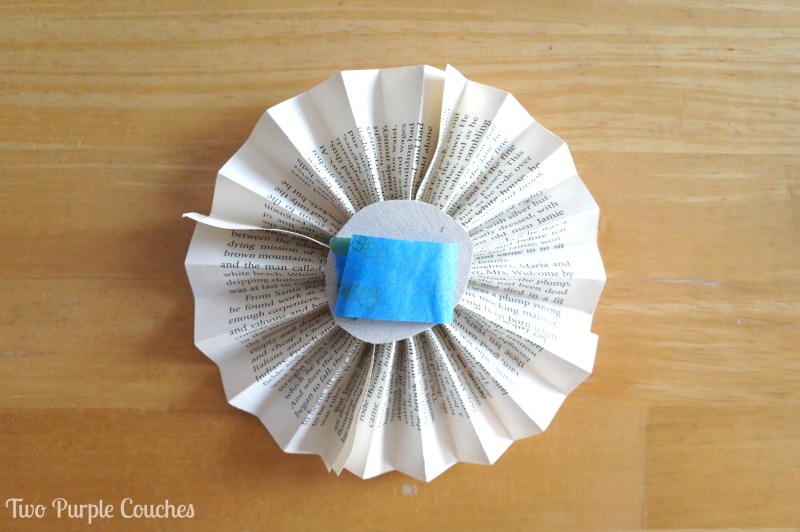 My original plan was to turn the small book page pinwheels into a garland, but after I got going, a larger vision came to mind. After packing away our holiday decorations, I wanted to shake up our "usual" decor a bit. And I envisioned a wallfull of pinwheels above our mantel.
Okay, so "wallfull" was a little bit of an exaggeration. Also, I may have run out of scrapbook paper. But I'm loving this look far!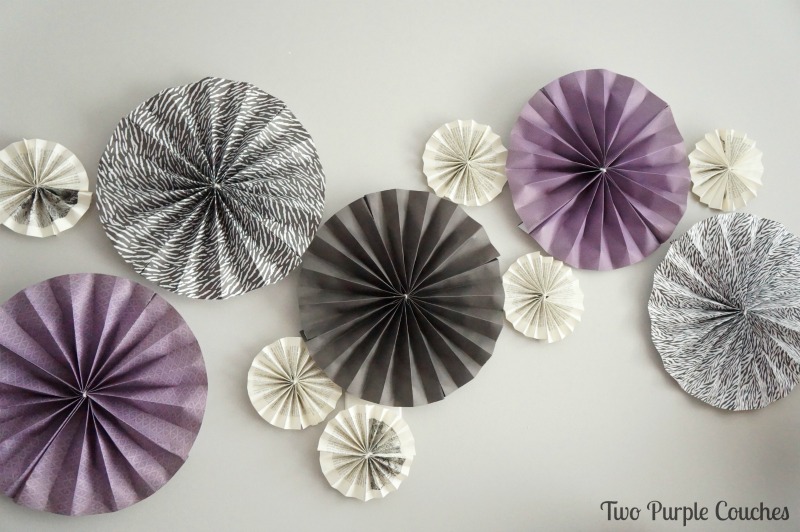 I created a few different patterns on the floor before committing to the wall. Though with the painters tape on the back, they're pretty easy to move and re-position once on the wall.
I'd love to make another batch of these for party decorations, or maybe for a holiday garland next Christmas!
Sharing with: Pretty Preppy Party / Something To Talk About / Home Decor and More